There's no doubt you have to take precautions when travelling, and one of the priorities is to hide money so you cannot be robbed. Here are the best tips to hide money when travelling.
Before the trip: Clean out your wallet thoroughly:
Bonus cards like payback, Esprit or globetrotter? You don't need them to travel.
Driving licence? If you don't plan to rent a car or scooter, you don't need it either.
Identity card? If you have a passport with you, you don't need your ID.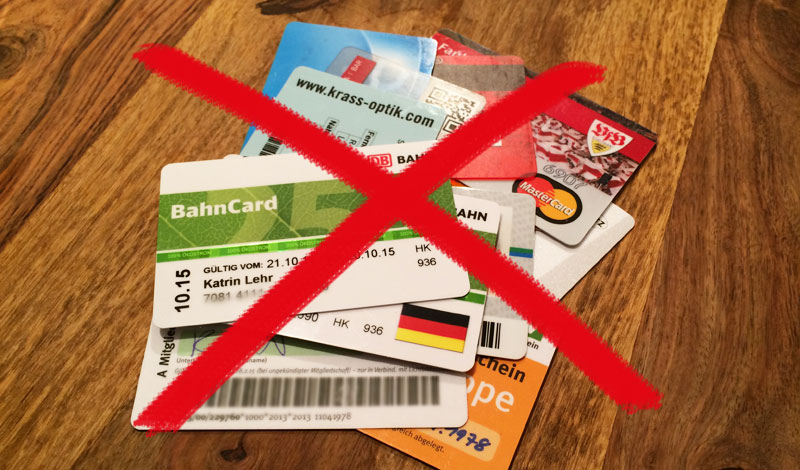 Simple things can avoid the risk of losing too much valuables. That's why I've tried some money hiding places on my many trips.
Depending on the country, you should choose different hiding places. The probability of being attacked by a Cuban or Asian is relatively low. In South America, it makes sense to carry a second wallet with little cash and 1-2 worthless cards (e.g. expired credit card).
Especially if you're on the road with your backpack, you should use several creative hideouts. Hide your valuables only in worthless items. It makes no sense to hide the credit card in the expansion slot of your notebook (if it has that) when the notebook is stolen. The more everyday and worthless the object, the better it serves as a hiding place.
So that I never have to have a lot of cash with me, I bought the free credit cards years ago. With these, you can not only withdraw money abroad free of charge, but also pay without having to pay any fees.
Tips to hide money when travelling: avoid these
Hiding money on holiday is what everyone does. Unfortunately, the most popular hideouts are also known to the thieves in your holiday country. This is why you should avoid the following hiding places for your valuables:
Suitcase or backpack: Either in side pockets or in the clothes bag in the interior. Exactly the places where thieves can quickly get to your valuables.
Breast bags worn around the neck are unfortunately no longer a good hiding place. Thieves are commonly cutting them off.
Books are cheap and therefore are not stolen. But beware: The trick is old and probably also known to the thieves.
Tips to hide money when travelling: best places
Money Belt
The hiding place is actually known. The money belt looks like a normal belt. Inside there is a zipper where you can hide your money.
Secret-Pockets
In Asia, you can have so-called "Secret Pockets" sewn into your pants or boardshorts. For women, a sewing a small bag in a bra or bikini top is a great idea. This is handy if you want to go relaxed a round into the sea and your things lie unattended on the beach.
Belly bag (Money-Belt)
My personal favorite hideout is a bellybag, also called "Money Belt". But you should not wear it over, but under your clothes. In addition to your money, important documents such as passports or credit cards fit perfectly here.
(In both ways, be careful not to browse around too obviously. I keep seeing tourists looking for money in their "secret hideout". Only look in unobserved moments! Tip: Keep a little money always at hand in your pocket, or a small second wallet at hand.)
Dirty socks: Used in rolled-up socks (preferably in laundry bag).
In the washing bag: Few are looking for money here. For women: A good hiding place is between OBs or bandages.
First Aid Kit: If you're travelling longer and especially with your backpack, you'll definitely have a small first aid kit with you. Between patches, ointments and medications you can easily hide banknotes and the reserve credit card.
Empty tube sunscreen, shower gel or deo: Cut open an empty bottle of sunscreen (alternatively a deodorant or shower gel) wash out the container and hide the banknote in it. The perfect money hiding place is ready. It is not noticeable and is self-made in 5 min. Add this to your packing list for a family holiday.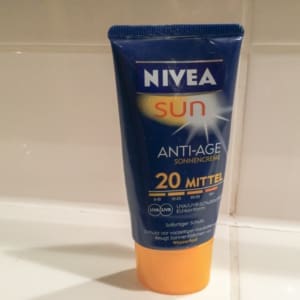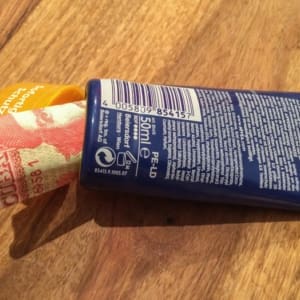 Tips to hide money when travelling: handy tricks
Deposit documents with Dropbox: I have now scanned all important documents and saved them in an online store. I use Dropboxfor this purpose. Other services include Google Drive or Sugar Sync.
A second purse: I always have a purse with a secret compartment with me when Travelling besides my money belt. In addition, a small wallet as a replacement also makes sense: Small money is very well taken care of here or in the pocket. If you are robbed once, you have the small purse ready quickly to give the thieves and the bigger one will (hopefully) remain safe.