This is part of our series on how to find the top holiday spots around the world by the calendar. These are the best holiday destinations for August. As with all our guides, we recommend you check all government travel warnings before you decide on a holiday destination.
For August you have the most destinations to choose from. In August is also absolute peak season and high season, as almost all of Europe has summer holidays! Many families go on holiday with their children and everyone else enjoys the warm temperatures to relax.
Therefore, in August you have a lot of choice in the search for the right destination: Should it be a holiday in Germany? In Europe? Or a long-haul flight into the wide world?
Here you will find my tips for the best travel destinations and also ways to travel: Do you prefer to lie on the beach lazy or do active holidays? A city trip in combination with a festival visit or just in the amusement park around the corner?
Best holiday destinations for August: City trips
City breaks in August are popular, but destinations in southern Europe are often very hot. That's why I have alternative tips for city trips in August:
Copenhagen
Many Scandinavians have a summer house. Thus, the city is not quite as busy as in the other summer months. When a cruise ship arrives, the city fills up during the day. Unfortunately. We love Copenhagen. Especially in summer. Our tip for Copenhagen?  Grab a bike and explore the city. Be sure to go on a food tour. It is worth it ..
Edinburgh – Festival Capital!
Medieval streets, Scottish pub culture with beer and whiskey, and warm summer weather. In August, the chances of a memorable stay in Edinburgh are particularly good. Because the Scottish capital is one of the most beautiful cities in Europe. Nestled in the stony hills directly on the sea, it invites everyone on an explorers tour.
From Edinburgh Castle, Calton Hill or Arthur's Seat, each has a beautiful panoramic view of the city. Perfect to give you an overview and to make plans for further sightseeing. Along the Royal Mile you can stroll from Edinburgh Castle past the Scottish Parliament to Holyrood Palace. The surrounding small streets and cemeteries are peppered by some legends and scary stories. On a Ghost Tour, you'll learn why.
In addition, several events turn Edinburgh into a real festival city in August. The program includes the Art Festival , the Edinburgh Festival Fringe , the Royal Edinburgh Military Tattoo and many other cultural snacks.
Together, they form the largest annual cultural festival in the world: The Edinburgh Festival . Due to the many events, you have to take care of your accommodation, flight and tickets in good time.
Helsinki
What's Sunset in Finnish? Yes, Helsinki! Granted, the joke is pretty old, but still it's the first thing that comes to my mind about the Finnish capital. In truth, "auringonlasku" is the correct translation. Helsinki is located directly on the Baltic coast in the south of Finland. No matter where you are in the city, the sea is never far away.
Especially in August, it is worthwhile to visit at least one of the many beaches for bathing in addition to some sights such as the Ateneum (Art Museum), the Helsinki Cathedral, the Skywheel or the Seurasaari Open-Air Museum. If you want to let off steam even more, you can paddle along the estuarine of the Baltic Sea with an SUP surfboard or explore the urban parks while jogging.
Grab a bike and just ride along the sea. There are so many great little cafes, city beaches and small beach stalls here. Helsinki in the summer is great, making it one of the best holiday destinations for August!
Dubai in the United Arab Emirates
Actually, Dubai is too hot for a holiday in August and almost unbearable due to the humidity. But this makes the city on the Persian Gulf equally a real bargain. So if you want to put up with all the recommendations for the best travel time of the heat, Dubai is now really cheap, making it still one of the best holiday destinations for August.
However, you should not have any great demands on your vacation, except perhaps just for a few days to get away from home. Because of the heat you have to make friends with a main stay in an air-conditioned hotel area. The best deals for flights can be found directly on the Emirates website.
Road trips
Roadtrip in Brittany (France)
Since a student exchange over 20 years ago I was not in France anymore. But Brittany blew me away. If you do not like it too hot and sometimes harsh and rainy (you never know what the weather in Brittany will be), this is the place for you.
Steep cliffs and in between always Caribbean white sandy beaches waiting here for you. In addition fantastic seafood. Especially the oysters are probably nowhere fresher and of better quality!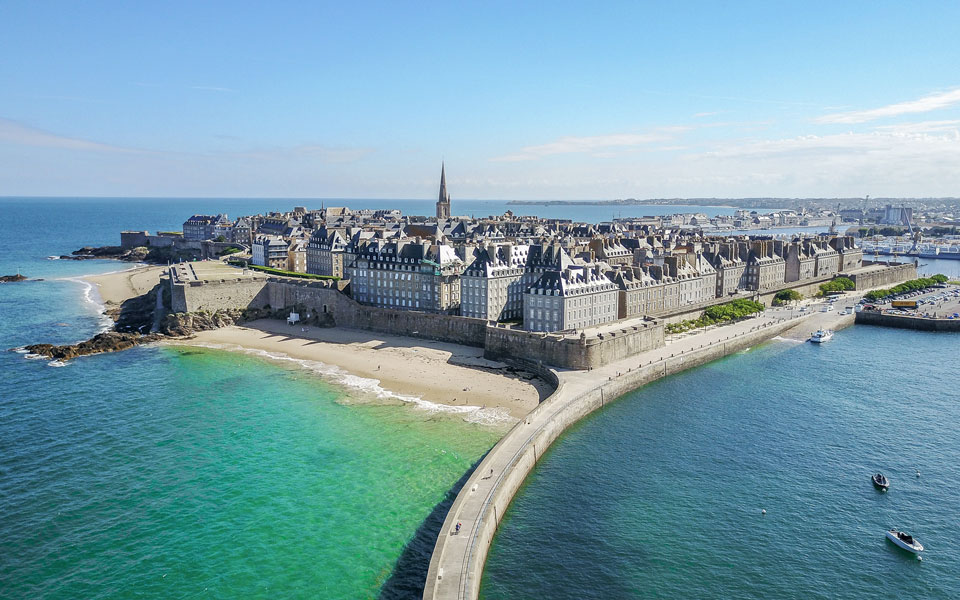 Faroe Islands
A fantastic country is the Faroe Islands. The island chain in the North Atlantic is indeed part of Denmark, but is somehow independent.
Here you can explore the main islands with the rental car ideal. We have summarized the most beautiful places and hikes in our guide!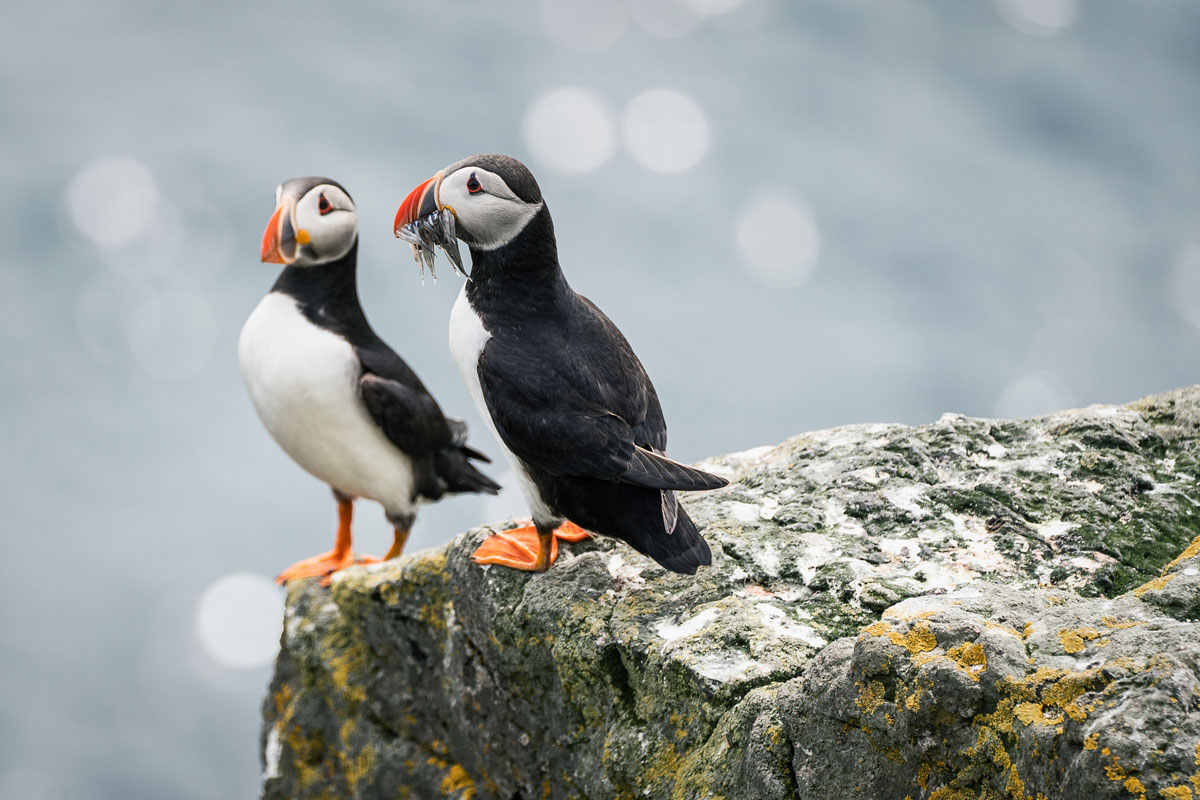 Bulgaria: From Sofia to the Balkan Mountains and back
As a travel destination, Bulgaria is often underestimated. There is a lot to discover in the country in the eastern part of the Balkan Peninsula – not just the dream beaches on the Black Sea coast. Nature lovers, for example, get their money's worth in the Balkan Mountains: beautiful landscapes with deep gorges and valleys invite you to climb, hike and mountain biking. By car, you are flexible enough to stop at various points of the Central Balkan National Park.
From Sofia you can reach the Balkan Mountains within a few hours drive. On the way you can immerse yourself in old worlds. Because in the rural regions, modern times do not seem to have arrived yet. Therefore, there is still genuine Bulgarian country life, tradition and crafts to admire. But do not worry, the roads are very well developed, helping it to be one of the best holiday destinations for August.
City fans should also spend a few days in Sofia before or after the road trip. Sofia is a city of contrasts from old Eastern bloc times and the modern age. In addition to old prefabricated buildings, the many cafés and parks give a Mediterranean flair. Even Sofia is not lacking in sights. On a one-week holiday in August, you could spend two days in the Bulgarian capital and five days on the road.
Best holiday destinations for August: Long-distance travel
South Africa in winter: Northern Cape and wildflowers
Hardly a German tourist travels to the Northern Cape. Only "multiple culprits" discover this beautiful spot of South Africa. Whether starry sky, deserts, game drives with many wild cats or the wildflower blossom in Namaqualand.
From Cape Town one of the most beautiful road trips in South Africa. My tip: pack warm clothes.
Off to the Caribbean despite hurricane season?
Again and again I get questions about the hurricane season in Cuba, Mexico in general: in the Caribbean. I've never cared what travel time is best for a region. Of course, August is considered a low season and less ideal. It can rain very often and often, the humidity is high and you have a guarantee for nice weather here.
But: I like to travel exactly in this travel time, because then fewer tourists are on site and accommodations and activities and flights are often cheaper. With the climate change, travel time has become a kind of roulette game. You never know how it comes. So far I have always been lucky. Despite travel to hurricane season to Central America, South America and the Caribbean.
Best holiday destinations for August: Europe
Most tourists want in August only one thing: off to the beach, beach holiday and lots of sun! It also works in Europe and means you do not have to fly long to reach great destinations. Here are my tips for the most important holiday destinations: Despite summer holidays in almost all European countries, there are always last minute bargains to find, making Europe one of the best holiday destinations for August.
Sardinia
Although locals and tourists have discovered Sardinia for a long time, you will find in the south of the island again and again quieter bays, not all approach. The food is fantastic, the temperatures always pleasant to endure thanks to the wind, and with an average of ten hours of sunshine and only one rainy day, the perfect destination.
If it gets boring on the beach, you can take a day trip to Cagliari or go hiking in the mountains. In Sardinia, you can perfectly combine a road trip with a beach vacation. My discovery of the last trips!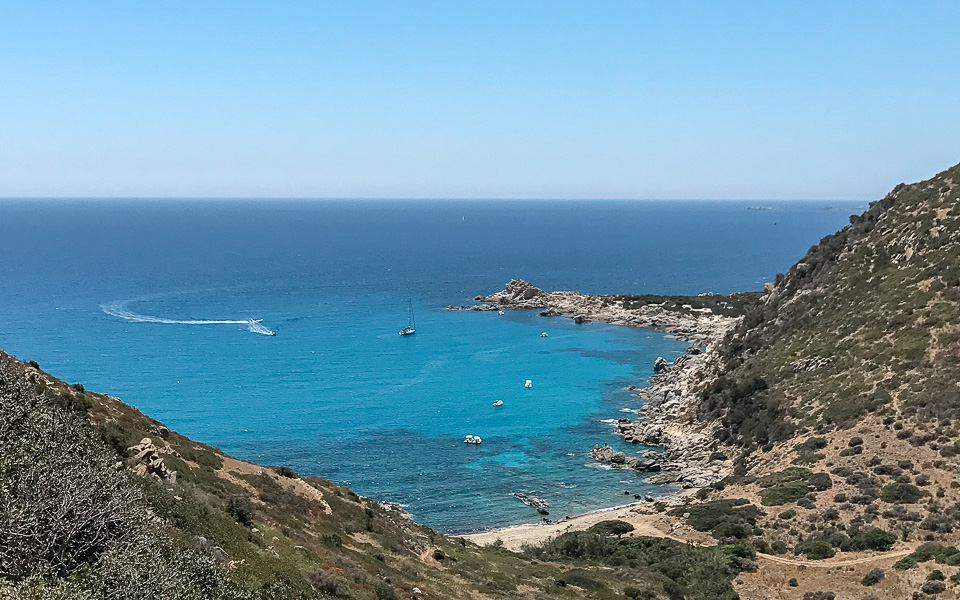 Crete
Ever since childhood we have been in Crete again and again. The Greek island is also fast to reach from Germany by plane and shines with great beaches and hotels in every price range. My tip: Make sure you hire a car so you can reach Crete's most beautiful beaches.
Also in Crete there are cultural highlights such as the Archaeological Museum in Heraklion (Heraklion) or the Palace of Knossos. The ruins are located on a hill just 5 km outside of Iraklio and is a very well-known archaeological site, which was only half excavated (for whatever reason).