This is part of our series on how to find the top holiday spots around the world by the calendar. These are the best holiday destinations for December. As with all our guides, we recommend you check all government travel warnings before you decide on a holiday destination.
In December, there are many destinations that we recommend to you. By car or backpack through Africa, South America, Asia or New Zealand? These are all great destinations we love. You can "enjoy" a beach holiday on the beach with many others in Florida , Thailand , Vietnam , Dubai , Abu Dhabi or Indonesia .
The holidays around Christmas and New Year's Eve are reason enough to just get on the plane. In December there are short working weeks, many holidays and you therefore need a few days off. This is the best time to travel and escape the gray weather. Wellness holidays are also very popular in December. Especially in wintry Allgäu, the Black Forest or in the north on the Baltic Sea you can let it go so well in spas.
Where you should go in December, I tell you here! Have fun with my holiday ideas!
Best holiday destinations for December: warm places
You do not feel like rain and slush? Then off to the sun. If you want to spend a holiday by the sea I have the best tips for beach holidays or backpacking trips in December:
Thailand
Why now?
No rainy season and priced despite high season still affordable.
Good to know!
Especially around Christmas and New Year's Eve you should plan accommodations in advance. I speak from experience. We had to book the last available accommodation on Koh Phi Phi at Christmas. It felt like it was next to the DJ desk, which played music until 5 o'clock in the morning.
Sri Lanka
Why now?
No high season and quite affordable.
Good to know!
In the north and east there is monsoon. So you can "only" visit the South and at the end the Golden Triangle and Highlands. If you are lucky, then the monsoon is already through. If not, some places will be underwater for a while or the tuk tuk driver will have trouble getting you from A to B. But you would not be in Sri Lanka if the people there would not come up with a solution to that.
Panama
Why now?
In Panama is now dry season. The ideal time to visit the beautiful San Blas Islands .
Good to know!
Panama is very diverse, the capital city of Panama City unfortunately also very American. Nevertheless, you have the possibility to visit the Panama Canal, rainforests with many animals and you can go diving and other water sports. Once you are out of Panama City, the price level drops.
Best holiday destinations for December: City breaks
Tallinn, Estonia
Why now?
Tallinn has one of the best preserved medieval old towns in Europe. Why not stroll through one of the most beautiful Christmas markets here and enjoy the wintry scenery?
Good to know:
The Christmas market takes place from late November to early January. Also on New Year's Eve, you can celebrate in one of the beautiful boutique hotels overlooking the wintry old town. The price-performance ratio for Tallinn is right.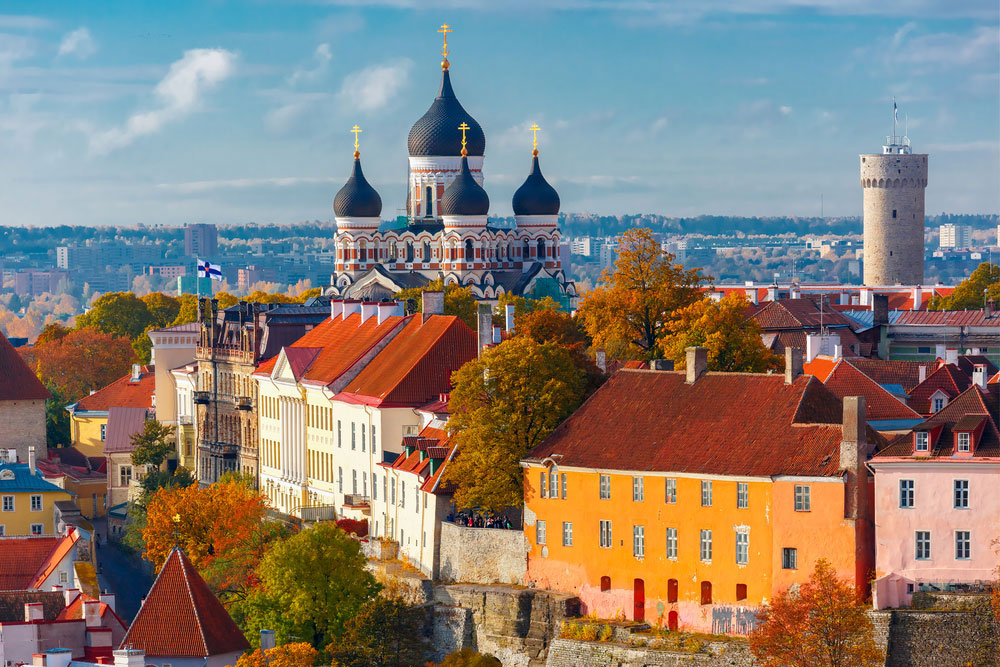 New York
Why now?
Christmas Shopping, so many deals and the Christmas tree at Rockefeller Center is set up. In addition, you can go ice skating. The Christmas markets in New York are also very special and worth a trip to the Big Apple.
Best holiday destinations for December: Road trips
For a road trip you have many interesting destinations to choose from in December. I tell you my favorites here:
South Africa
South Africa is considered as "DAS" entry-level country to southern Africa par excellence. And once you're in Africa, you always want to go back. High season is in December and January – especially around Cape Town , the Garden Route and the Kruger National Park , but there are other great places.
How about the Northern Cape and the beautiful Kgalagadi Transfrontier National Park? I love this park in the Kalahari. The entrance is at Upington, one of the largest wine regions in South Africa. You do not have to do without wine and brandy samples here!
Why now?
The less known parks north of Johannesburg, the Northern Cape and the Western Cape north of Cape Town are now little frequented.
Good to know
At Christmas, especially the places along the Garden Route are full. Restaurants and accommodations are often fully booked. Especially in Hermanus we had bad experience and these "whites" there were just impossible. Dear all other regions then visit.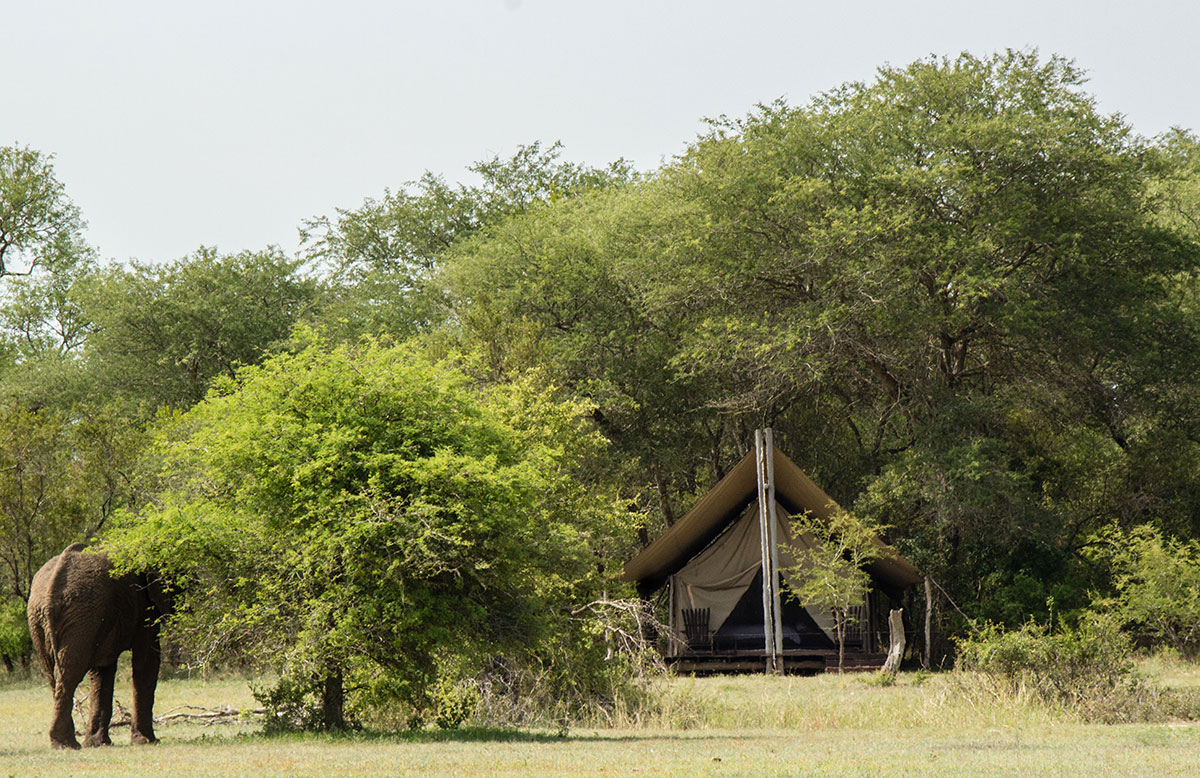 Patagonia (Chile and Argentina)
If you want to combine multi-day trekking, day hikes and a road trip together make it like me this year: Off to Patagonia!
Why now?
The best time to go trekking for trekkers in Patagonia starts now. It is late spring, thus warmer and still no high season.
Good to know:
Towards the end it is getting fuller, the transition to the main season begins.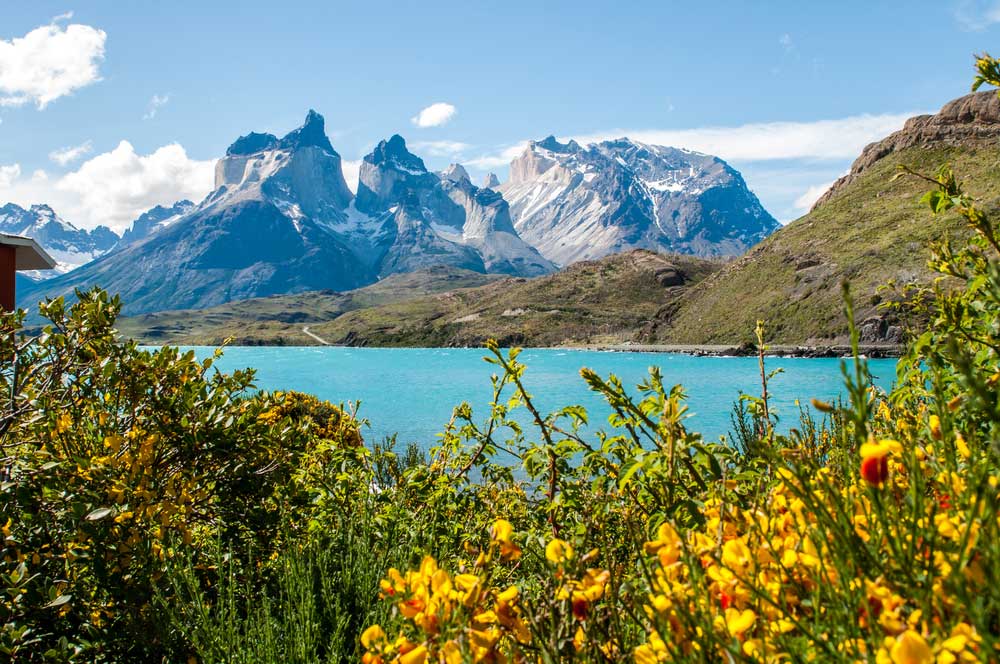 Tasmania
High on my list of long-haul destinations is Tasmania. Unfortunately, in three months Australia did not reach the island in the south. But I'm sure I'll make it here soon. December and January are perfect months to discover Tasmania's nature.
Why now?
Quite simply: Summer is in Tasmania between December and March. While the rest of the country is burning hot, the temperatures here are still pleasant, but changeable. Also pack warm clothes.
Best holiday destinations for December: adventures
Northern lights in Norway
Why now?
Northern lights and reindeer sledges ride.
Good to know!
Ok in Norway it is cold. And: Norway is expensive. Still beautiful. You can also go cross-country skiing and skiing in December. Perfect, right?
Finland
Why now?
Northern lights, winter sports and sauna!
Good to know!
Finland is cheaper than Norway. Not much. still not that expensive. Finland is especially good for winter sports, because already in December you have a snow guarantee here.
Florida
Why now?
Around the springs of Crystal River, hundreds of manatees can be found here (manatees) to warm up in the 28 degrees warm water. You can not only snorkel with manatees here, but also kayak or SUP in crystal-clear springs. This region has fallen to me in Florida with the best!
Good to know!
High season, as it draws many Europeans and North Americans into more pleasant temperatures to Florida.
Best holiday destinations for December: Skiing
Skiing in Jasper, Canada
Why now?
Fresh snow and good conditions for skiing. The ski resort Marmot Basin in Jasper is the highest ski resort in Canadaand therefore snow sure in December . Finest Champagne Powder awaits you here in the Rocky Mountains. I myself was allowed to explore this ski resort and Jasper. It is dreamlike and more comfortable than the troubelige Banff.
You can also do icewalks in the Maligne Canyon, ride around with sled dogs, watch the starry sky in the Dark Sky Preserve, and do a road trip across the Icefields Parkway to Calgary .